Will Crop Residue Utilization Affect Herd Expansion?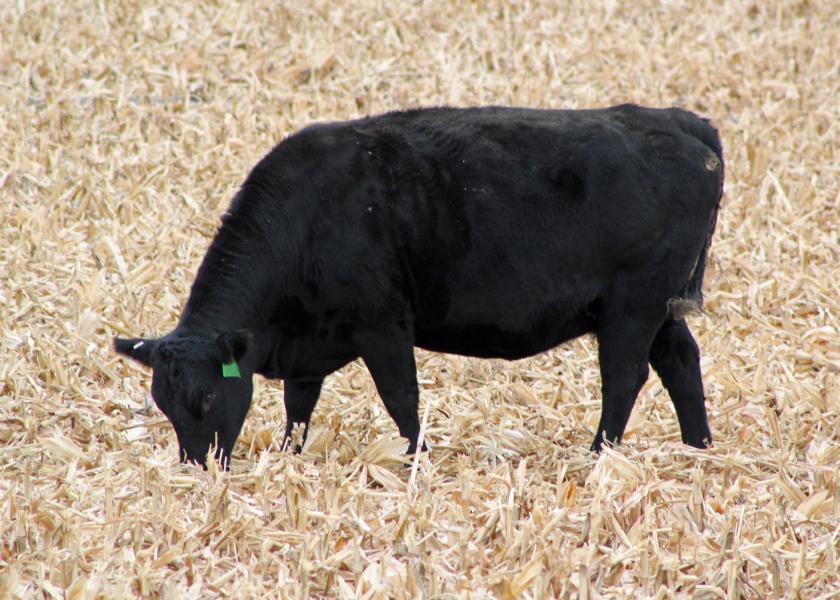 About 18 months ago, a friend suggested writing about crop residue utilization and its potential impact for the rancher, backgrounder and feeder. The use of corn stalks and other residual feedstuffs left after harvest can significantly affect operational efficiencies when conditions are ideal. A recent conversation with other friends stimulated some great food for thought about residues and their role in the future.
Currently, residue utilization is limited by access and infrastructure. Good fencing around the available biomass resources still in the field tend to be the greatest barrier. If grazing isn't an option, what then? Planned machine harvesting of available residues is already in practice, yet it is still limited in widespread use. Can, and will, they expand and evolve to a level of general acceptance and practice coast to coast that could realistically facilitate herd expansion? How much will technology need to advance, or cost benefits slide into greater efficiency ranges to encourage further development into this potential frontier?
The drive to innovate never sleeps. When presented with a challenge, agriculturalists inevitably rise to the occasion. Perfecting the highly efficient use of crop residues or byproducts for foraging, maintenance rations and grower rations will no doubt continue to evolve.
Conventional thought would be, the more months you can harvest forage with a cow in the pasture the better, right? Is a time coming when cattle producers have the tools to make planned increased stocking rates feasible? Granted, this would be proper strategies for soil and nutrient management, as well as, rest period practices. But could efficiency gains justify rethinking current systems approaches? Are hybrid production systems closer than we think?
Traditional nonconfinement systems that adapt specific strategies and technology from confinement models and implement them successfully might be more realistic than we think. What if the potential for a 0.5% increase, or more, in national herd numbers is feasible with the use of new systems-based approaches built on the steadily progressing technologies for using crop wastes? It seems clear to me that is a factor that bears consideration when trying to identify key markers or signals to watch over the next few cattle cycles. 
The impact of technology, product innovations and producer adaptations present challenges when considering their influence. How will we continue to respond to the steady loss of production ground to competitive industries such as recreation and energy? We have to assume our pace to innovate and adapt will somewhat mirror useable land slippage rates. However, none of these variables will have a known or quantifiable impact until we get there. It does make great food for thought when we consider the potential of what widespread use of crop residues might bring and the potential effect this resource could have for our industry.
Jared Wareham is general manager of Top Dollar Angus, the industry leader for genetic certification of top-end Angus and Red Angus feeder cattle, bred heifers and seedstock.
Related on Drovers:
Does residue grazing affect later crop yields?