Why Cattle Carcass Data Matters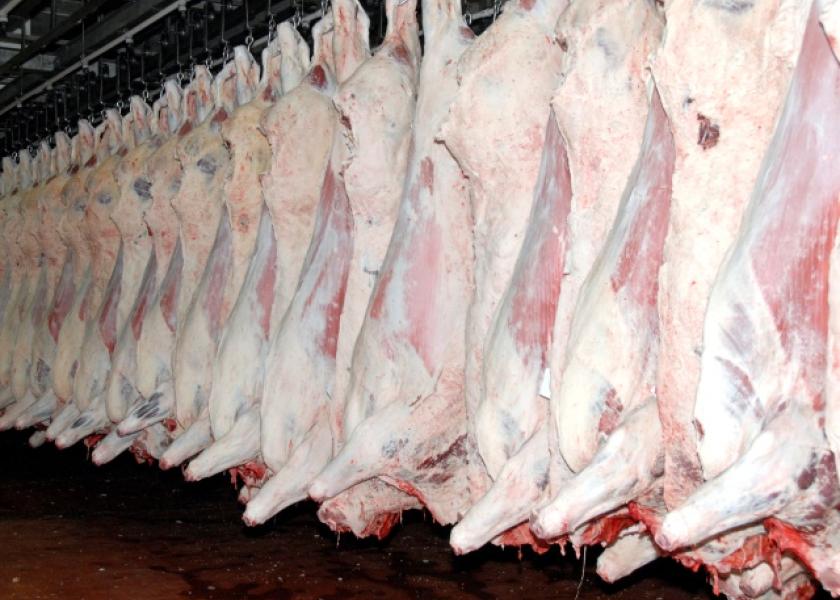 Whether you are in the commercial, seedstock or feedlot sector of the cattle industry, carcass data collection could benefit your business.
Some cattle associations are seeking carcass data. They're purchasing this information to "re-charge the carcass database and enhance the predictability of current selection tools," according to the American Gelbvieh Association.
The American Angus Association and the American Gelbvieh Association are just two of many examples of cattle breed associations that have previously collected carcass data or are revamping their services to do so.
It does not matter which aspect of the beef industry your operation falls because carcass value is becoming more prominent and receiving more recognition in everyday business. Consider capitalizing on the rising significance of carcass data values in 2020.
Why is carcass data collection important?
Carcass data helps cattle producers in unique ways—each of which can help bring dollar value back to the farm.
Cow/calf producers, handlers can use grades to rank or performance-test stock, according to University of Missouri Extension.

Seedstock producers are able to utilize quality and yield grades in sire evaluation, which is what many of the breed associations aid in.
Feeders can evaluate feeding and management practices by examining cutability scores or the percentage or number of cattle grading choice.
Why do it?
When you break down the business, it is no secret that carcass data is expensive to measure. At the same time, the only way for money to enter the beef industry is when a consumer purchases beef. What better way to ensure dollars coming in than to guarantee quality product?
"U.S. cattlemen and women have successfully improved beef quality during the last several decades yet capturing widespread carcass data proves elusive. The most important traits are still among the most difficult to predict," according to the American Simmental Association.
In order to better understand quality and yield grades, there are extension offices with countless studies available about carcass value. Texas A&M AgriLife Extension offers a rundown on USDA Beef Quality and Yield Grades under their meat science category.
In addition, North Dakota State University has a section for North Dakota Beef Quality Assurance, which covers quality grades of beef carcasses. This topic describes how quality grades are determined and the quality of grades of beef carcasses.
However, if you and want to know more about the carcass data collection process, there are numerous cattle breed associations with information, too. The breed association you reach out to is dependent on your operation.
It does not matter which segment of production you are in; chances are there is a carcass grading program that fits your business.
"For decades United States consumers have continually recognized the value of superior beef products," according to the American Gelbvieh Association. "U.S. cattle producers and industry affiliates have responded to demand by placing an emphasis on improving carcass merit and rewarding high quality carcasses with price premiums."
Read more cattle news here:
Beef Packers Seek Dismissal Of Antitrust Lawsuit
New Genetic Test Indicates Risk for Bovine Congestive Heart Failure