Wayne Springer is Tired of Paying $300 for Traited Corn Seed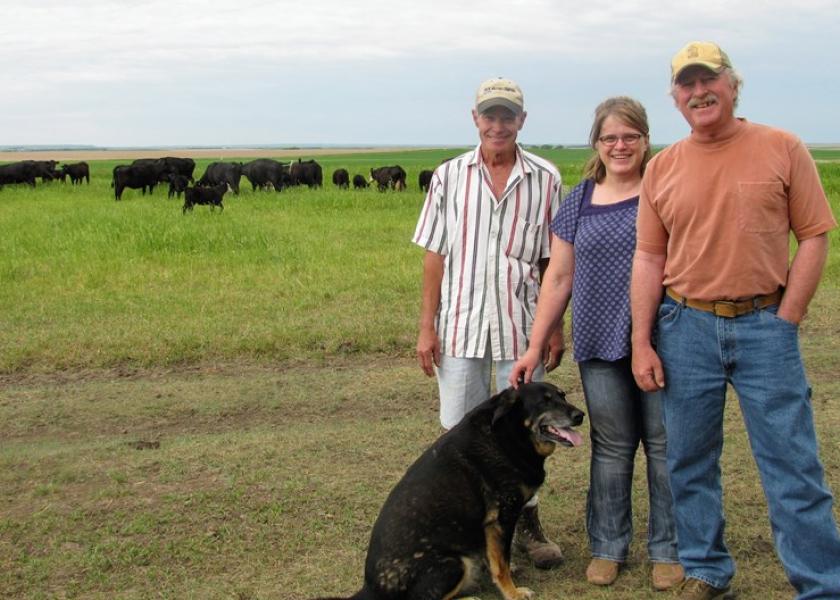 Wayne Springer is tired of paying $300 for a bag of traited corn seed. Unafraid to change horses in midstream, the 60-year-old producer is transitioning from a row crop farm to a ranching operation.
Springer farms in south-central South Dakota on slightly elevated land perched just above the Nebraska border. The Gregory County producer is throwing in the towel on input costs and dancing to a tune he says is dictated by the profit line. After over 40 years at the helm, Springer is pushing his operation toward open-pollinating corn and direct-to-consumer beef.
Five miles as the crow flies from the Missouri River, against of backdrop of rolling hills, buttes and bluffs seemingly pulled straight from the film reel of Dances With Wolves, Springer and wife, DenaMarie, and brother, Terry, grow corn, soybeans, alfalfa and sudangrass across 1,200 acres of farmland and pasture. "Normal, regular farming just doesn't cover my input costs. We're not scared to try something new and that's what we have to do," Springer says.
Springer's frustration isn't with technology or hybrid improvements. In a summer of historic drought in the Dakotas, he says corn hung on during blistering months that once would have roasted the same fields. And soybeans? Just a decade back, soybeans were a rarity in Springer's farming area, yet now they are standard in every rotation. "The genetic changes have been incredible and they're proven by the way corn and soybeans bounced back this year," he acknowledges.
Despite the technological muscle of new hybrids and varieties, Springer says market realities are all the more powerful. "At $3 corn where is the profit? At $4 corn where is the profit?" he asks.
With 100 head of stock cows and 1,200 acres of land, Springer's holdings made for a sizeable operation when he was a child. No more. "We all know the trend in agriculture is to get larger and larger. Reality says I have to supplement with outside income because a small farm doesn't necessarily pay for itself," he says.
Starting in 2018, Springer plans to replace substantial traited corn acreage with forage crops, roll the dice on 30 acres of open-pollinating corn, and potentially begin cutting seed costs. Ultimately, he intends to market cattle directly to consumers. In the rural surroundings of Gregory County, Springer says few people will pay a high premium for organic beef, but he's aiming to fill the "in between" gap. "There's so much meat coming into the country from all over the world right now, and nobody is sure where it's coming from. People want born, bred, and raised in U.S. by our health standards. We can provide farm fresh meat between high-priced organic and the unknowns at the grocery store."
It will be heavy-lifting to establish clientele. Despite Sioux Falls located three hours east and Rapid City four hours west, Springer knows he must look to the scattered urban crowd in a state with only 850,000 people. "People want beef without steroids or growth hormones, and they want cattle raised on open-pollinating corn that's packed with nutrition," Springer adds. "We want to utilize more of our on-farm products to feed our cattle out and minimize our deficits as far as what we put in."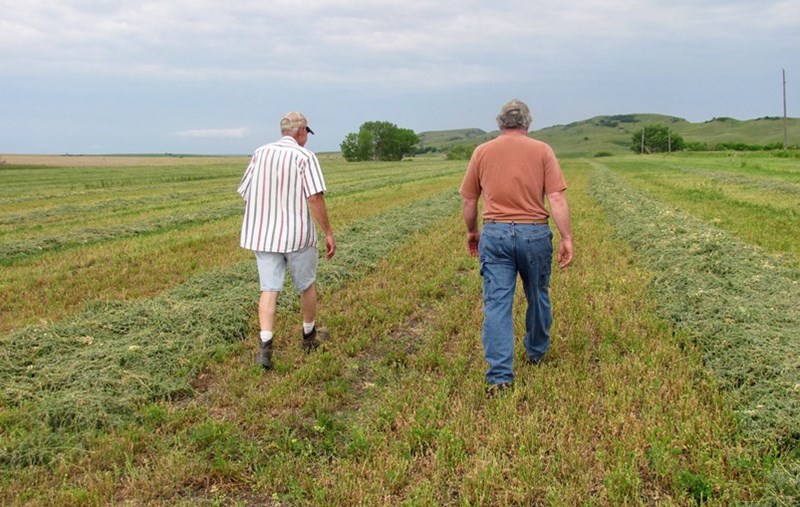 Terry, 65, says direct-to-consumer beef is a great opportunity brought on by the harsh realities of grain production on a small farm: "For us, less row crops means big savings on seed and chemical sprays. Even in years with good luck and great weather, the profit margin has gotten tight."
Springer wishes he had begun the transition a decade ago, but he isn't intimidated by the prospect and has always sought opportunity in side-stream income. A decade back, watching television on a below-zero winter night, he saw an advertisement for a corn-burning stove. With bins of corn only a stone's throw away, Springer realized he was sitting on fuel. His 1,900 sq. ft. house is now heated by a single corn stove (125. bu per year) and he is a dealer with Dakota Corn Stove Company: "Every farmer in the country should consider a corn stove because you can heat some houses literally for a few dollars per day."
In a converted farrowing shed, DenaMarie works her own side-stream angle, reworking old barn wood and farming implements into crosses and a wide variety of hand-made crafts. "She loves it, brings in some extra dollars and makes people very happy," Springer says.
Springer is a man of hope and despite a tough market, he relishes every day in agriculture, and insists Providence is responsible for his farming success. "I'll always do what I have to do, but this is my life. I'm so fortunate because I'm here on this farm by the blessing of God. I've been across this great country and seen true beauty, but farming here is especially beautiful to me."
Springer admits change on a farming operation is unusual at his age, but he's ready and filled with expectation. "I'd tell any farmer: Don't be afraid to give anything a shot because you're only here once," he adds. "We are blessed to have options in this country. Just living here is proof I've already won the lottery."