Tyson Foods on the Hunt for Acquisitions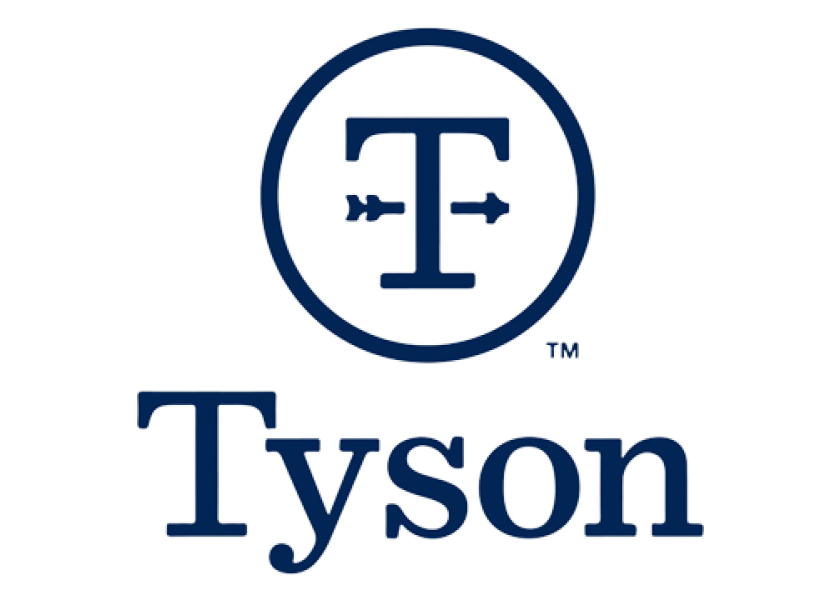 (Bloomberg) -- Tyson Foods Inc. is hungry for more deals.
The largest U.S. meatpacker is looking to acquire companies that would boost its food brands and geographic reach, Chief Executive Officer Tom Hayes said in an interview at the World Economic Forum's annual meeting in Davos, Switzerland, last week. It also has an eye on expanding its international footprint by adding operations and increasing U.S. exports.
"If we can find those that are bolt-on to our current system that gives us more capacity in a growing category, that's great," Hayes said. However, valuations have been "very high," forcing Tyson to take a cautious approach, he said.
While Tyson remains among the largest domestic processors of chicken, pork and beef, its recent acquisitions have been centered on prepared foods. Hayes, who's been at the helm for about year, wants to continue the trend with a goal of transforming the commodity giant primarily linked with chicken into a "modern food company," he said.
U.S. mergers and acquisitions may hit a record high this year amid the recent tax reform, according to a recent report from Bank of America Merrill Lynch. Hayes said the tax changes are "very positive" for Tyson and may save the company more than $300 million, some of which it will use to boost capital expenditures.
Last year, Tyson purchased sandwich maker AdvancePierre Foods Holdings Inc. for about $4 billion, its largest acquisition since the 2014 takeover of Hillshire Brands Co., and also bought Original Philly Cheesesteak Co. for an undisclosed sum. Tyson also recently boosted its stake in Beyond Meat, a plant-based burger manufacturer.
Hayes cited a recent surge in U.S. meat production as one of the challenges for the year ahead, as the larger supply suppresses prices. American output of red meat and poultry is expected to reach a record in 2018, topping 100 billion pounds for the first time ever, government estimates show. It's also getting tougher to attract workers, and Tyson has boosted wages and is looking at more ways to use automation and robotics in its plants.
"The labor market will get tighter," Hayes said. "That's exactly the reason we need to be spending more money on innovation. Technology is going to play a critical role."
Meanwhile, Tyson Foods Inc. is boosting its bet on meat that comes from the lab instead of the slaughterhouse.
The company's venture capital arm has invested in Memphis Meats Inc., a company that produces cultured meat without raising livestock or poultry, Tyson said in a statement on Monday. It didn't announce the terms of the deal.
Springdale, Arkansas-based Tyson has already put money into Beyond Meat, a U.S. company known for its plant-based burgers, part of strategic shift for Tyson, which is the country's largest meat processor.
©2018 Bloomberg L.P.