Trace Amounts, Big Impact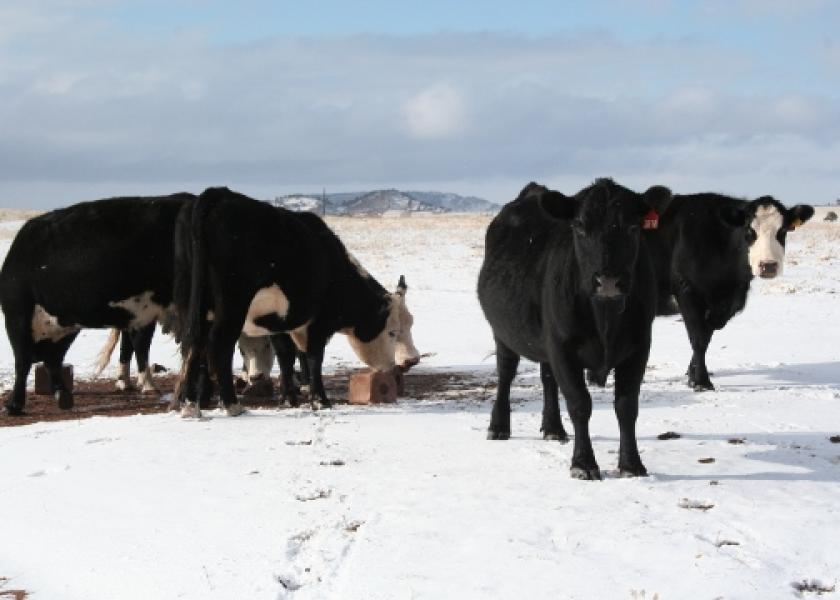 While the payoffs are not always obvious, the right trace-mineral program can benefit cattle health and performance at every production stage. Minerals such as copper, manganese, cobalt and zinc play critical roles in virtually every biological process over a bovine's lifetime, including its growth, immune system development, fertility, lactation, feed efficiency and structural soundness.
In a webinar this week, hosted by ZInpro, Technical Services Leader Chris Ashworth, DVM, outlined how a small investment in trace minerals can generate profits at every production stage. Forages sometimes can provide adequate mineral nutrition, Ashworth says, but most cattle experience deficiencies in individual minerals at certain times of the year or at key production stages. Seven grams per day of an organic trace-mineral source, Ashworth says, provides insurance against shortages at critical times.
Fertility and reproduction generally plays the biggest role in a cow-calf operation's profitability, Ashworth says, with a short calving interval a critical component. Heifers that calve during the first 21 days of the calving season are more likely to continue on that schedule. They then wean heavier calves and remain in the breeding herd longer, making them the most valuable cows in the herd. But when cows experience nutritional deficiencies, they channel available nutrients to maintenance and lactation, with fertility and reproduction dropping off. Research has shown though, that organic minerals fed during year-around can improve cow conception rates by 15 to 17%, and reduce calving intervals by 16 days. Trace minerals also play a significant role in sperm motility and fertility in bulls.
During the stressful periods of weaning and shipping to feedlots or backgrounding, trace minerals help strengthen the immune system, optimizing response to vaccinations against respiratory pathogens.
Once in the feedlot, trace minerals continue to protect against respiratory diseases and also help prevent lameness associated with footrot or digital dermatitis (DD). Ashworth cited a Nebraska study showing lameness accounting for 16% of feedlot health problems, 5% of mortality and 70% of "railed" cattle sold for lack of performance. In that study, railed cattle sold for just 53% of their original price, after gaining an average of just 10 pounds over 80 days on feed – a major hit to feeder profits. Supplementation with highly available organic minerals, particularly zinc, can reduce the incidence of footrot by 30 to 57%, Ashworth says.
Previously an issue primarily inn dairies, digital dermatitis, also known as hairy heel warts, has become increasingly common and a major source of lameness in feedlot cattle. Studies have shown, Ashworth says, that organic trace minerals improve hoof integrity and significantly reduce the incidence of DD. In that study, he says, average daily gains in lame cattle declined by 5.5% and those cattle required an extra 14 days, on average, to reach market weight.
Ashworth notes four common reasons that producers do not feed trace minerals to all classes of cattle year-around:
Logistics: On large ranches, it can be challenging to keep minerals available in remote pastures. On public lands, rules can restrict use of mineral feeders to protect sensitive areas.

Workload: Ranchers engaged in critical and time-consuming tasks, such as hay cutting, might neglect filling mineral feeders.

Miscommunication: The ranch staff might be unclear as to who is responsible for distributing supplements.

Misunderstanding: Ranchers might not recognize the benefits trace minerals provide, or not understand the differences between organic and inorganic sources.
Ashworth provides these take-home points from research trials showing the benefits of feeding organic trace minerals across production stages:
15 to 17% improvement in conception rates.

16 days shorter calving intervals.

9% better sperm motility.

45% reduced calf mortality.

9 to 13% improved daily gains prior to weaning.

53 pounds of extra weaning weight.

42 pounds of extra carcass weight.

20 to 30% reduction in bovine respiratory disease following weaning.

6% improvement in post-weaning average daily gains.

4% improvement in feed:gain ratio.

30 to 57% lower incidence of footrot.

28% reduction of digital dermatitis in the feedyard.
For more on mineral nutrition, see these articles from BovineVetOnline:
Why Mineral Consumption Matters
The Importance of Trace Minerals
Trace Minerals Can Boost Fertility
Cow Mineral Nutrition During Late Gestation
Increase Productivity and Performance With Organic Trace Minerals