Steer Clear! Man Takes Steer to Pet Store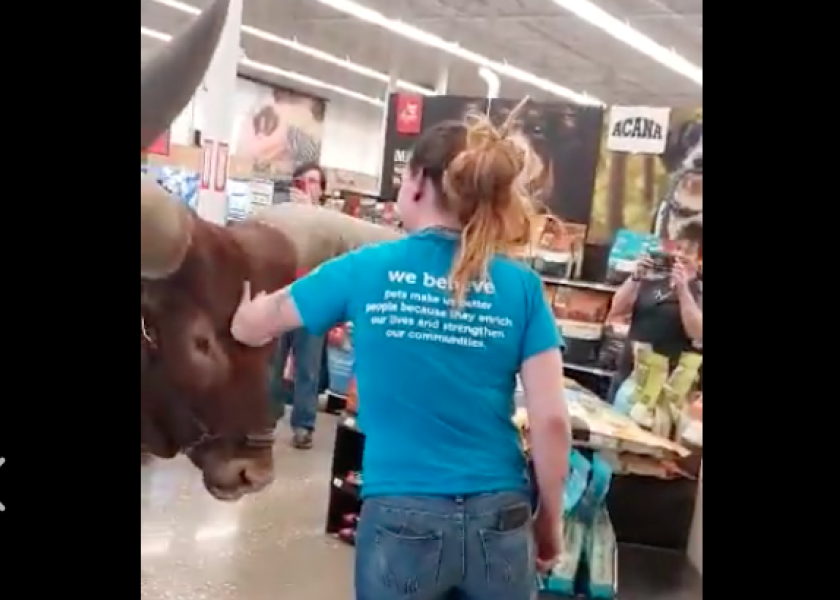 Oliver the African Watusi looks impressive in any setting, but he stole the show when he was led by a halter into a Houston area Petco.
For owner Vincent Browning and friend Shelly Lumpkin, it was a fun chance to test Petco's "all leashed pets are welcome" policy. For Oliver, who regularly participates in rodeos and shows, it was just another day serving as a cattle ambassador. Check out Oliver's visit to Petco and watch the staff welcome this steer with smiles, rubs and selfies here:
The real question: What special treat did Oliver receive? Our bet's on Blue Buffalo Wilderness Trail Treats. And if Oliver visits again, we suggest this Petco consider investing in a bigger pet accident cleanup station.
Check out these other positive news stories: 
Angus Bull Smashes World Record Price Selling for $1.51 Million
What's the Most Popular Rubber Boot Brand for Farmers?