Activity Monitoring Could Predict BRD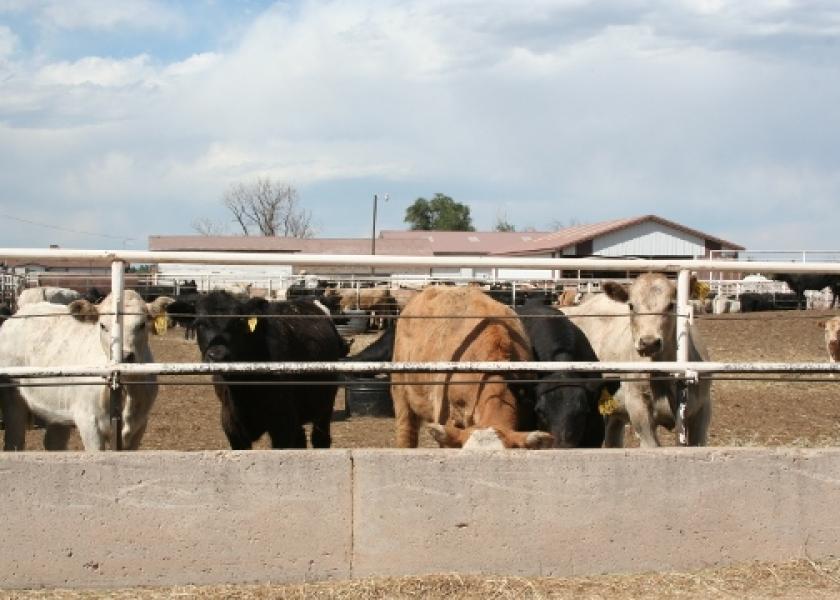 Seems like everyone these days uses some type of wearable electronic device to track their daily activities in pursuit of better health and fitness. If the price was right, that same technology could alert managers to early signs of respiratory disease in feedyard cattle, allowing treatment at least a day earlier than diagnosis based on visual observations alone.
Researchers with Texas A&M University recently conducted a trial using electronic accelerometers attached to the legs of 364 high-risk feedyard calves in four research blocks. They used the devices and associated software to monitor activities such as standing time, step count, lying bouts and motion for a 56-day period after arrival in the feedyard. At the same time, trained animal-health-care personnel regularly observed the calves and recorded clinical illness scores and depression scores as indicators of bovine respiratory disease (BRD).
The researchers note that timely identification of clinical signs is critical for successful BRD treatment, but traditional observation methods can fall short, especially as feedyards face shortages of skilled staff members who can consistently spot subtle signs of disease. Part of the challenge they add, is that cattle, as prey animals, tend to disguise signs of weakness or vulnerability, especially during the early stages of BRD. Previous research has estimated sensitivity and specificity of current BRD diagnostic methods at 61.8 and 62.8%, respectively. Remote monitoring of activity, the researchers theorized, could provide an early, objective indicator of BRD.
In this trial, 51.5% of calves were diagnosed at least once with BRD, while 15.2% and 4.5% had a second and a third BRD event, respectively. The researchers noted changes in each of the activity variables as early as six days prior to BRD diagnosis using conventional observation and scoring. The differences were most pronounced in animals one day prior to BRD diagnosis. Average standing time on the day prior to diagnosis was 559 minutes for cases compared to 613 minutes in controls. Step count on the day prior to diagnosis was 843 for BRD cases compared with 1,472 steps for non-BRD controls. The number of lying bouts for cases and controls was 11.4 and 14.5, respectively on those same days.
The researchers conclude that activity variables, particularly step count and motion index, were reduced for BRD cases compared to pen mate controls. "If the cost benefit and commercial application of accelerometers improve, this methodology may be efficacious for early detection of BRD in the feedlot," they say.
The research report, titled "Alteration of activity variables relative to clinical diagnosis of bovine respiratory disease in newly received feedlot cattle," is published in the peer-reviewed journal Bovine Practitioner.
Read more about activity monitoring in these articles on BovineVetOnline:
Two Reasons Activity Monitoring Matters for Reproduction
Active Dairy Management: Walking the Pens