2019 Rewind: Drovers' Cover Articles
We're recapping this year's most important issues though a look back at the covers of Drovers magazine.
January
2019 Cattle Prices: Flat, Analysts Say, But Supported By Demand
Supply increases for 2019 are certain, but prices and profitability continue to find support from consumers.
February
Antibiotic Stewardship: FDA Cites Progress
Report shows substantial decline in sales of medically important antibiotics for food animal use during 2017.   
March
Understanding of the cattle microbiome can provide tools for improving animal health and productivity.
April
Reproduction strategies, some simple and some more advanced, can economically boost calving rates.
May
Bigger Herds, More Beef Operations, Census Says
NASS reports in the 2017 Census of Agriculture that 36% of U.S. farms have beef cows, with the average herd size 43.5 head. Smaller operations, however, are declining.
June/July
You Can Profit From Preconditioning
Preconditioning programs for calves can help increase returns on sale day, and this year may provide opportunities to adjust nutritional management and capture more value from your forages.
August
This year's weather extremes will play a role in the success of calf marketing programs.
September
Market Stabilizes After Tyson Fire
How a single packing plant fire shook up the cattle markets.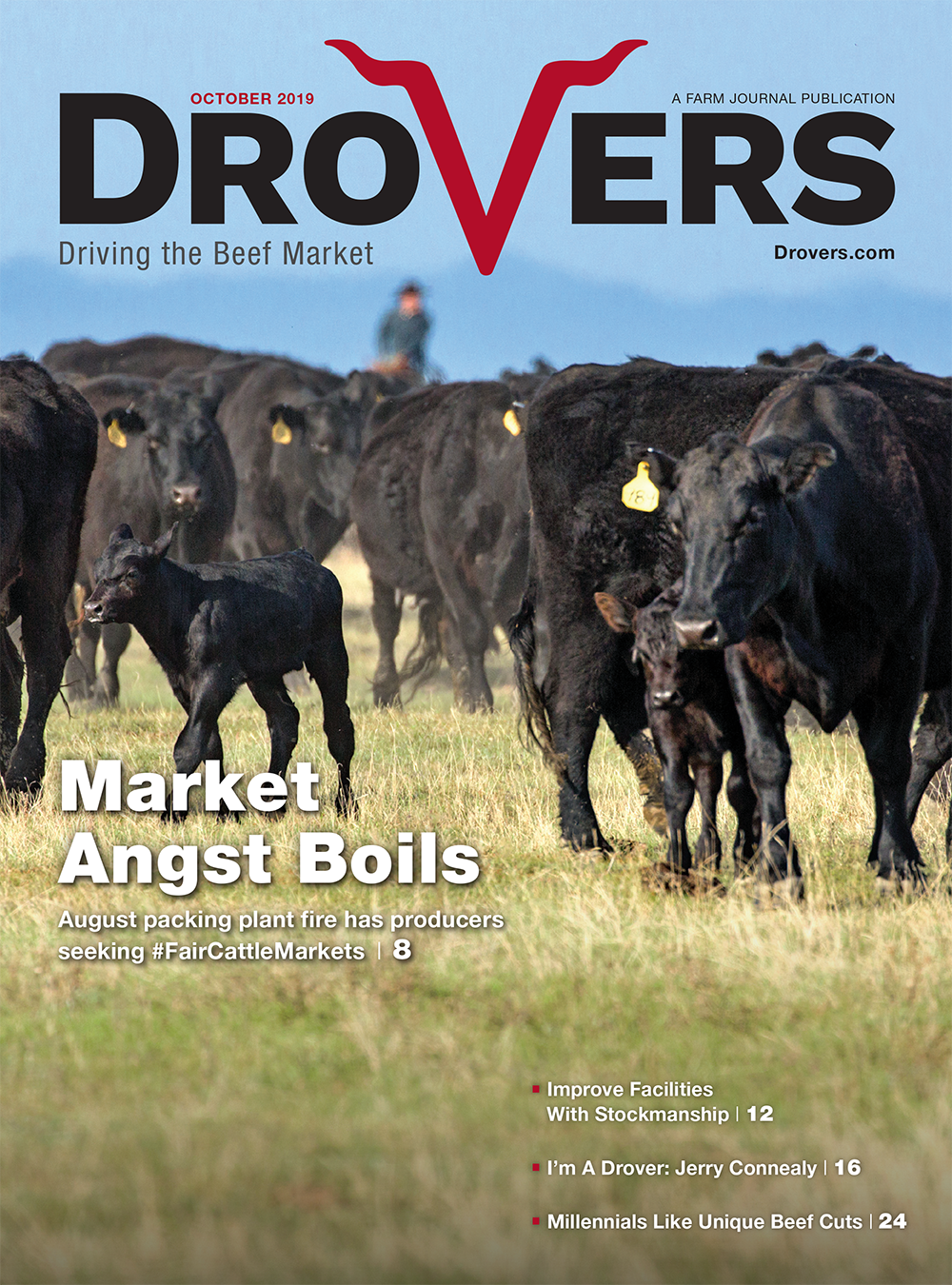 October
Cattlemen sought relief from devastating cattle markets following the August fire at a Kansas packing plant.
November/December
Beef Cutout Prices: Widely Reported, Yet Wildly Misunderstood
Shocking profit spread fueled the anger and deepening rift between packers and feeders. Who was right?