Fed Cattle Market AWOL, Feeder Cattle Rally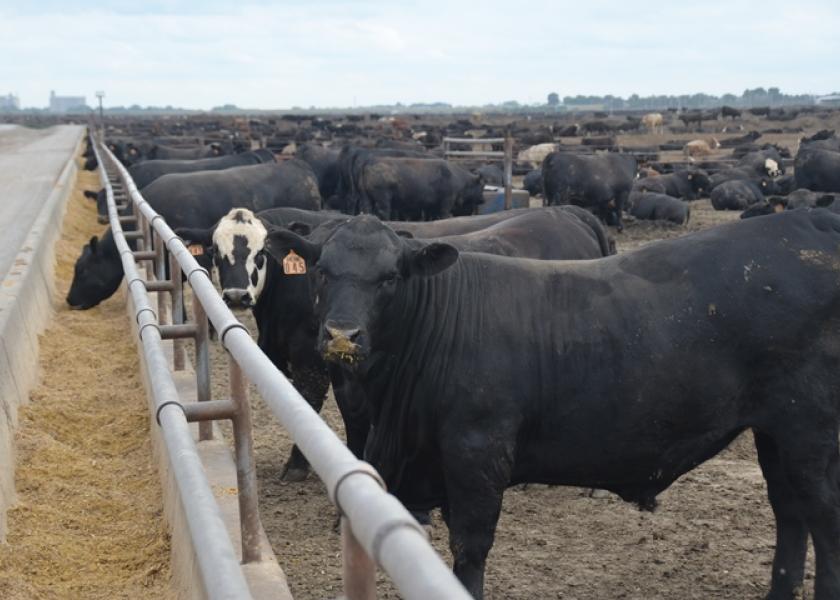 COVID-19 has temporarily placed a restriction on the number of cattle that can be harvested in a given week. That scenario is usually a recipe for lower cash cattle prices, but this week's extremely light fed cattle trade in – in which active bidders were nearly AWOL – was mostly steady at $105. Dressed trade, however, was quoted at $155 to $168, which is steady to $13 lower.
The weekly Fed Cattle Exchange moved to Friday with 5778 head offered, but only 898 head sold (15%). All of the cattle sold were for 1 to 17 delivery at $105.                                                                                     
As of noon Friday, the national week-to-date negotiated cash total reported was under 10,000 head, which would be the smallest cash cattle trade volume since Livestock Mandatory Reporting started in 2001. Some analysts say it would be the smallest since a direct feedlot to packer trading began.
Over the past two week, cattle feeders have lost the currentness in their numbers, and are now slightly behind on marketings. Cattle slaughter was estimated at 502,000 for the week, 34,000 head less than last week, and 140,000 less than the same week a year ago.
Choice boxed beef cutout prices advanced to $238.99, up $15.06 since last Friday. Select boxed beef traded at $227.20, up $18.87 since last Friday.
Steer and heifer calves in the South-Central region sold at auction $5 to $10 higher this week, according to AMS reporters. Calves in the North-Central and Southeast sold steady to $4 higher.
Weather became an issue late in the week with up to 10 inches of snow recorded in parts of Iowa, while the Southern Plains saw sunshine and warmer temperatures.
AMS reporters said ranchers are eager to sell yearlings and fall calves, but low prices have kept many of those cattle at home. This week's auction receipts were 98,800, or 50% lower than the same week a year ago. It marked the third time in the last five weeks that auction receipts were below 100,000. Year-to-date auction volume is about 18.5% below last year.
Related stories: