Justin Sexten: Data-Driven Decisions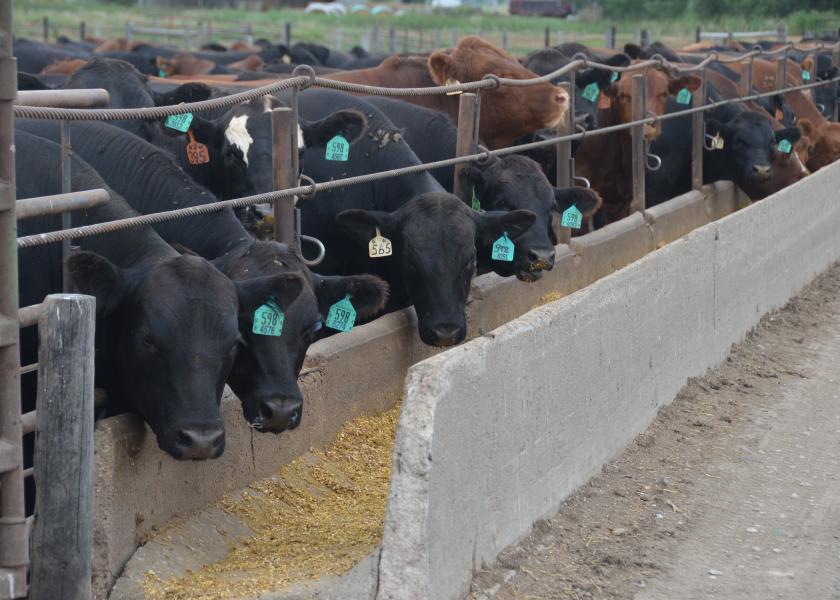 Technological breakthroughs promise to satisfy consumers' goals of increased traceability, less greenhouse gas emissions and more naturally raised meat products. What is often excluded in this discussion is the reality that those demands are often paired with the exact same willingness to pay as the conventional products of today.
If we evaluate technology assuming the payback must come from operational efficiency rather than a premium beef product we need to use a more conservative payback model, ultimately one we have more control over.
Using that assumption, technology must provide the user a competitive advantage by reducing production costs or simply make life easier. There are many factors influencing the overall cost of production and pinpointing the cost:benefit tradeoff of technology can be a  challenge.
Many technologies simplifying one's daily workflow in a way where ease of use overshadows true return on investment calculations. In agriculture often times we fail to factor our time into the equation so products making life easier are often adopted under this idea. 
Behavior monitoring systems have been promoted as a way to reduce overall antibiotic use, a critical goal that fits the scenario above; important goal with little economic incentive to those who bear the cost of implementation. These early detection behavior models reduce the need for preventative antibiotic use while enhancing antibiotic efficacy due to early disease detection.
A new paper in Animals by Mohammed Belaid and co-workers highlights the ability of behavior monitoring to predict disease while enhancing health outcomes and making the pen rider's job easier.
The technology the authors used were activity trackers capable of recording step counts, lying and feeding time and frequency. Before dismissing this as another special sensor, wait to read the results to see what this data offer for future adaptations.
Healthy bulls visited the bunk 8 times a day spending a total of 95 minutes each day eating. Cattle rested for a total of 14 hours and 49 minutes a day, lying down over 27 times a day. I have referenced the importance of knowing what a normal, healthy animal does in order to predict those developing illness. In this experiment the authors observed behavior deviations as early as 10 days prior to when cattle were treated by the doctor crew.
Treated calves took 15% fewer steps, lied down 22% fewer times, visited the bunk 15% less resulting in 18% less time eating when compared against healthy bulls. A key point in this data was the step count in treated animals while lower, was not required to predict sick cattle.
As a result all one may need to measure and predict health events is whether the animal is moving or not coupled with bunk or waterer visits and length of visit time. This technology requirement is much lower and scalable across multiple animals and pens using an ear tag.
The idea of predicting treatments confidently 10 days earlier maybe met with some skepticism by a good doctor crew. The false positive rate in this experiment was 50% with a false negative rate of 12.5%. So using only the predictive data, one would treat twice as many calves than are actually ill and fail to treat 12.5% that were in need of treatment.
Contrast that to 100% preventative antibiotic use when producers use metaphylaxis. So in a pen with 10% respiratory disease we actually treat 20% earlier. In effect we achieve 80% reduction in overall antibiotic use and likely use less expensive products due to early detection rather than mass treatments.
Cowboy crews fear not, the technology while predictive, still requires the stockmans' eye to find those who don't change behavior with sickness. But in this case 87.5% of the cattle in need of treatment showed up as an alert for closer inspection 10 days before they would look sick to the  trained eye. Some might argue if they don't change behavior even a well-trained eye may miss pulling them until disease has progressed.
With trained labor an increasing challenge, new predictive technologies will continue to find market adoption. In many cases it may not completely replace the labor but simply make pulling cattle easier and offer cost savings in treatment products due to early detection. Ultimately benefiting the entire supply chain.
Related stories:
Cattle Trace Holds First Industry Symposium
Justin Sexten: The How And What Of Traceability