Hulett: Holding the Descent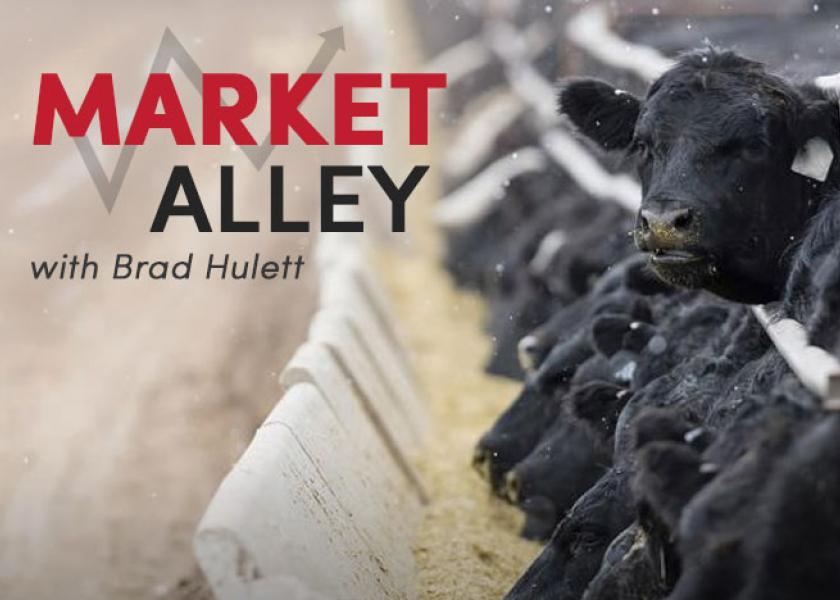 After disappointing cash cattle trade for weeks, sales were steady at $106 in most areas of the South. Producers anticipated that trade would move more favorable due to a positive week on the board. However, due to lack of need to take on inventory, packer participation was minimal. 
Northern producers continued to find themselves at a discount to the south for the most part.  The cash trade ranged from $103-106 and dressed cattle ranging mostly $162-$168 with a few outliers on both trades.  Big cattle continue to be a problem in some areas of the North. 
The CME live cattle contract will impact how the cash trade will materialize this week.  Packers could be moving into weeks with shorter inventory. With meat prices on the rise and to keep production ramped up, packers may be prompted to give higher money in certain regions.  Throw a presidential election into the mix and it may make for a difficult week to figure out which way things will go.
Brad Hulett is Director, Customer Development & Regional Manager, Kansas at Consolidated Beef Producers , Inc.
Related stories:
Cattle Markets Hampered By Season's First Storm