Cash Cattle Lower, COF Inventory Higher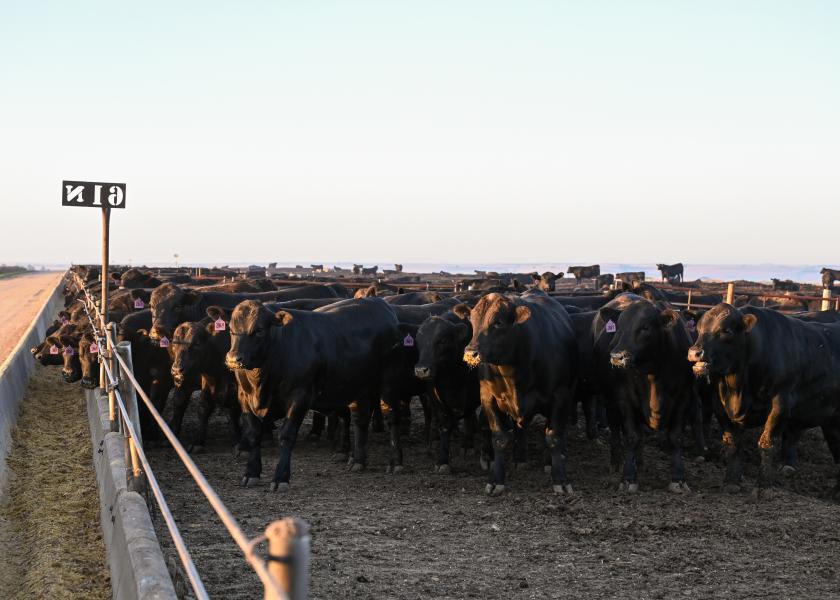 Cash fed cattle prices were significantly softer than many feeders anticipated, with trade in the South at $105 to mainly$106, about $2 lower. Cattle in the North traded at $104 to $105 live and $163 to $165 dressed, $3 to $6 lower. A few cattle traded in Iowa at $103 to $104.
Friday's USDA cattle on feed report counted on feed inventories at 11.7 million head, 4% higher than last year and record large for the month. Marketings were pegged at 1.85 million head, 6% higher than last year. Placements were up 6% at 2.23 million head. September was the fourth consecutive month of larger placements.
CME December live cattle rose a dime to $103.575 on Friday, but down $3.05 for the week. February live cattle slipped another 15 cents lower to $106.626 and falling $4.85 this week. November feeders dropped 77.5 cents Friday to $129.65 and down $5.375 for the week.
Feeder steers and heifers sold $4 to $8 lower at auctions, according to AMS reporters.
"This week's lack of robust demand was two-fold.  Too many calves coming off the cow coupled with a sharply lower CME Cattle Complex made for a tough situation when it came to the sale ring at local livestock auctions," AMS said.
Auction receipts totaled 248,500 head compared to 243,900 last week and 290,200 last year.